Here are parenting strategies that will help you raise your child so he or she will build strong moral character:
Know Your Beliefs & Share Them. Before you can raise a moral child, you must be clear about what you believe in. Take time to think through your values then share them regularly with your child explaining why you feel the way you do. He'll be hearing endless messages that counter your beliefs, so it's essential that he hears about your standards.
Use Teachable Moments. The best teaching moments aren't ones that are planned-they happen unexpectedly. Look for moral issues to talk about as they come up. Take advantage of those moments because they help your child develop solid moral beliefs.
Expect Moral Behavior. Kids who act morally have parents who expect them to do so. It sets a standard for your child's conduct and also lets him or her know in no uncertain terms what you value. So post your moral standards at home then consistently reinforce them until your child internalizes them so they become his rules, too. Remember your ultimate goal is to wean your child from your guidance so he acts right on his own.
Reflect on the Behaviors' Effects. Researchers tell us one of the best moral-building practices is to point out the impact of the child's behavior on the offended: "See, you made her cry." Highlight the victim's feeling ("Now he feels bad"). Help your child imagine what it would be like to be in the victim's place so she will be more sensitive to how her behavior impacts others.
Reinforce Moral Behaviors. One of the simplest ways to help kids learn new behaviors is to reinforce them as they happen. So purposely catch your child acting morally and acknowledge her good behavior by describing what she did right and why you appreciate it.
Incorporate the Golden Rule. Teach your child the Golden Rule that has guided many civilizations for centuries: "Treat others as you want to be treated." It helps him think about his behavior and its consequences on others. Make the rule become your family's over-arching moral principal. There is no better rule to guide moral intelligence.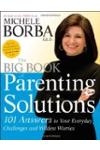 Being a role model yourself will help your child develop the moral compass, emotional strength and resilience that we want them to have. Talk with your children about some of the difficult decisions you had to make—saving money for a house need vs. going on vacation, helping a sick relative vs. relaxing at home
Continue Learning about Parenting