One of the ways to keep a more watchful eye on your child's online behavior is to use social media monitoring tools. When you are using monitoring software, the company will notify you about all of your child's social profiles across the web (you will need to know which email address or username they have used to set up each site). You'll get activity reports and alerts for inappropriate content, and it will help you stay on top of changes made to any of their sites.

SafetyWeb is an online service geared toward parents who wish to keep tabs on what their children are doing online. SafetyWeb checks across forty-five different social networking sites to see if your child has a registered public profile and it monitors those accounts for any potentially threatening activities. Monitored platforms include Facebook, Flickr, MySpace, Twitter, and YouTube. It also recognizes LiveJournal as a social network and will monitor that site as well.

The service will notify you if your child has posted anything potentially unsafe or inappropriate, checking categories for words related to drugs and alcohol, sex, depression, profanity, and cyberbullying. McGruff software takes online monitoring a step further: It records every move your child makes on the Internet, covering everything from instant message logs to search terms used on Google. Parents can keep a close eye on their children and discuss any behavior found to be dangerous or inappropriate.

Whether or not you use a software monitoring tool, experts agree that having regular conversations with your children about their online usage is the most important element to keeping them safe and aware of the dangers that exist online. In addition, monitoring software does not have the ability to protect your teens online image, nor is it 100 percent accurate.
Keeping abreast with what is new in technology and what our kids are into will certainly increase our chances of raising our Net Generation so they grow to be physically and emotionally healthy as well as web savvy. Here are just a few ways:
Read the directions on each new digital purchase
Have discussions with other parents about our children's digital world
Attend workshops offered by your child's school or the local police department
Assess reports about the digital world in the news or online regularly
Ask your kids to teach you how to use the new digital device
Sit down and watch or play that computer game with your child so you know what your child is watching or playing
Learn to use what your child is using
Be where your child is both online and off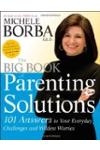 Continue Learning about Parenting Teens