Many people become addicted due to having medical procedures, such as an operation, or due to some form of pain management need, such as back pain. Physicians will typically treat the pain with a variety of pain medications that may include the analgesic oxycodone, which is a highly addictive opioid. Under these conditions, many people become medically addicted, and do so without any awareness that dependence has occurred until they try to stop its use. This is where a good patient to doctor communication will help to intervene with, what is often, a very subtle shift toward an addictive relationship with a drug over time.

For instance, making your doctor aware that on some occasions you have begun taking the drug because you feel it positively impacts your mood, or simply makes you feel better emotionally, as opposed to using it for pain management, will be an extreme red flag to your physician. Such communications will underscore your chances of interventions by your physician that may decrease your potential for developing a primary substance use disorder, or becoming medically addicted.
If you're battling severe pain (such as after surgery), your doctor may give you a prescription for an opioid painkiller such as oxycodone. Some people are afraid of becoming addicted to these drugs, but that risk is only about one in 7,000, and even then it's mostly a risk in patients who take them continually for chronic pain.

This class of painkillers (which include older drugs like codeine and morphine) can have troublesome side effects, including cause drowsiness, nausea, constipation, and problems with breathing or urinating.

While opioid painkillers are certainly nothing to take lightly, you should take them in you need strong stuff to get rid of your pain and get active. They can be very beneficial in getting patients moving again.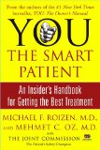 Continue Learning about Oxycodone