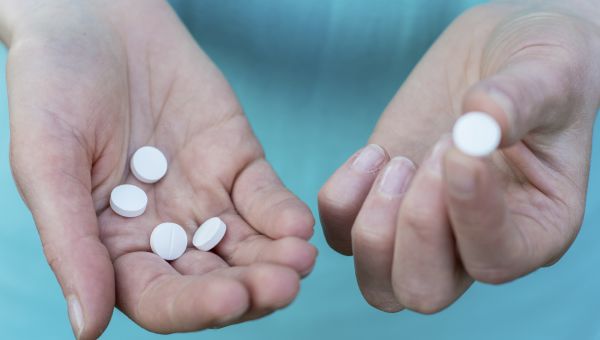 Can Aspirin Lower Your Risk of Ovarian Cancer?
For a medication that costs pennies a day aspirin -- given at the onset of chest pain --has one of the greatest impacts on the reduction of death from heart attack than any other intervention. In fact, a daily aspirin plays an important role in the prevention of strokes and heart attacks -- among the top causes of death in the United States. And yet it comes with risks.
But a recent study showed some stunning results: Aspirin use was associated with a 20 to 34% reduced risk of ovarian cancer, depending on frequency of use and dose. The biggest reduction of ovarian cancer rates was seen in regular users of low dose (< 100 mg/day) aspirin.
This is good news in many respects. A cure for ovarian cancer continues to elude us, as no detection strategies have been found to diagnose and treat the disease at an early stage. Because of this, it's commonly detected at advanced stages when there is little chance for a cure.
Related: What are the symptoms of ovarian cancer?
How can aspirin help stave off the onset of ovarian cancer? Several established risk factors, like endometriosis, are related to inflammatory processes. Aspirin may reduce exposure to these processes -- and along with it the risk of developing the disease.
Does this mean that all women should start taking aspirin? This is where it gets tricky. Weighing desired and adverse effects of aspirin is important, along with the known complications of aspirin use. Peptic ulcer, upper gastrointestinal bleeding and hemorrhagic stroke pose serious health threats. Given this, current science supports aspirin use among high-risk groups, but not for the whole population.
For women, we now know a daily low dose aspirin (81 or 100 mg/day) may reduce your risk of ovarian cancer. If you are young and healthy but have risk factors (family history of ovarian cancer, endometriosis, personal history of breast cancer, obesity or years of fertility treatments) ask your doctor about a daily aspirin. Worth it? I think so.

Known as a silent killer, ovarian cancer forms tumors that can easily spread quietly throughout the body. This is because its symptoms often mimic those of other diseases or do not present themselves until after the cancer spreads...
.
More