A peripheral DEXA test, or pDEXA test, is a variation on the Dual-energy X-ray Absorptiometry test, one of the most popular bone-density tests. Instead of using a small amount of x ray to measure bone mass at the hip or the lumbar spine, it tests the forearm, just above the wrist. This test is less expensive than other bone-density measurements but also can help predict a higher risk for fractures in other bones.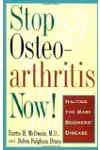 Continue Learning about Osteoporosis Diagnosis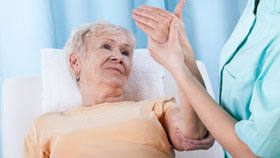 Osteoporosis is diagnosed by measuring bone density, called a T-score. Several bone-density tests involve x-rays or some form of radiation, while other tests include ultrasound (typically of the heel) and urine tests that measure ...
the amount of bone by-products removed in the urine. Most experts recommend dual-energy x-ray absorptiometry (DXA) screening for all women over age 65 and for women with other risk factors such as receiving cancer treatment.
More