The exact medical cause of osteoporosis is not known, but several factors such as aging, heredity, nutrition, lifestyle, medications and other illnesses such as cancer are known to be contributing factors. Some risk factors, such as gender and age, cannot be changed. Other factors, such as eating habits and lifestyle activities, can be adjusted.
Osteoporosis is a condition that causes loss of bone mass and increases the risk for fractures. It is a skeletal disorder with compromised bone strength, bone density and bone quality. Bone loss is common with aging. The causes of osteoporosis include genetic factors, environmental factors and lifestyle factors such as cigarette smoking and lack of weight bearing exercise.
Our bones are complex, living tissue. Up until a certain age, the body constantly breaks down old bone and rebuilds new bone, a process called "remodeling." During childhood and adolescence, more bone is built than removed, so bones become larger and stronger. At a certain point, the amount of bone removed catches up with the amount of bone built, and osteoporosis disrupts the natural bone-building cycle resulting in a decrease of the total amount of bone.

Normal bone metabolism is dependent on an intricate interplay of many nutritional, lifestyle,and hormonal factors. Many dietary factors have been suggested as a cause of osteoporosis,including low calcium intake, high phosphorus intake, high refined sugar intake, high-protein diet, high-acid-ash diet, high salt intake, and trace mineral deficiencies, to name a few. Other risk factors for osteoporosis include family history of osteoporosis; alcoholism; smoking; physical inactivity; short stature, low body mass, and/or small bones; and never having been pregnant. Osteoporosis is most common in postmenopausal Asian and white women.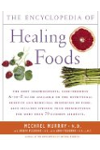 More About this Book
Encyclopedia of Healing Foods
From the bestselling authors of The Encyclopedia of Natural Medicine, the most comprehensive and practical guide available to the nutritional benefits and medicinal properties of virtually everything...
Osteoporosis literally means "porous bones." Doctors do not know the exact medical causes of osteoporosis, but they have identified major factors that can lead to the disease, include aging, heredity, nutrition and lifestyle.
Continue Learning about Osteoporosis Causes & Risks