Which body organ can regenerate?
The liver is the only organ in the body that can grow cells and regenerate itself. It can actually be split in half and transplanted into two different recipients. A living personal also can have a portion of his or her liver removed, and the portion that remains will regenerate itself to nearly its original size.
Livers can be transplanted into a recipient, without removing the recipient's own liver.
Since an adult liver can be split, it can be split in such a way that the portion will not be too large for a child to receive it, and that portion will grow to accommodate the child as he or she becomes an adult.
Here's a closer look at statistics involving liver transplants:
The number of people who were added to list from July 2006 to June 2007: 10,887
The total number of people who were on kidney waiting list as of June 2007: 17,142
The total number of transplants from deceased donors from July 2006 to June 2007: 6,274
The total number of transplants from living donors from July 2006 to June 2007: 258
The mortality rate while awaiting a liver: 13 percent
Continue Learning about Organ Transplants & Health Care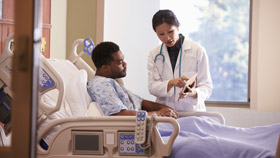 Organ transplants involve removing a diseased organ from an ill patient and replacing it with a healthy one from an altruistic deceased or living organ donor. To be eligible for an organ transplant, you must be evaluated by a medi...
cal team for suitability. If you decide to become an organ donor, it is important to inform your family and put those wishes in writing.
More