Diet-related studies say that eating more foods rich in omega-3 fatty acids lowers the risk of heart death in people who are at high risk for heart disease. (It doesn't appear helpful for people who are at low risk.) The National Institutes of Health says that there is some evidence that omega-3s found in seafood and fish oil may also ease symptoms of other diseases, such as rheumatoid arthritis. However, the verdict is still out. Definitive conclusions cannot yet be reached, or studies have not shown omega-3s to be beneficial for other diseases.

Omega-3 fatty acids are some of the most important nutrients you can give your brain; EPA and DHA do wonders for your mood and intelligence. Watch as psychotherapist Mike Dow, PsyD, describes the different types and benefits of omega-3 fatty acids.
There's a reason that health experts recommend eating omega-3-rich fish twice a week. Our bodies need essential fatty acids to function normally. Essential fatty acids EPA (eicosapentaenoic acid) and DHA (docosahexaenoic acid) are not made in the body. So to get them, we need to eat them in food or take them as supplements. Research has linked EPA and DHA with heart health, including lowering blood pressure and triglyceride levels, stabilizing life-threatening irregular heart rhythms, and preventing the gunk in arteries (plaque) from breaking away from the lining of arteries and causing a heart attack or stroke. Other studies show that omega-3s may help with a variety of conditions, including rheumatoid arthritis and depression.
Omega-3 has anti-inflammatory effects that keep our blood vessels healthy. It increases nitric oxide, an excellent chemical that makes our vessels bigger so more blood can be sent to our heart. It prevents arrhythmia or irregular heartbeat, and it is an anticoagulant that can prevent blockages in the blood vessels that can lead to heart attack or stroke.
Omega-3 fatty acids have many health benefits. They are considered vital for fetal development. Omega-3s may also help prevent certain cancers, Alzheimer's disease and other forms of dementia, hypertension, diabetes and other conditions.
Omega-3 fatty acids are needed for the body to function normally. Because essential fatty acids are not made in the body, we need to get them from our diet. Omega-3s boost heart health and lower triglycerides.

Sardines, salmon, flax seeds and walnuts are excellent food sources of omega-3 fatty acids. Omega-3s in fish oil, fish and seafood have been shown to lower the risk of heart attacks.

Omega-3s have a number of health benefits. Omega-3s can help reduce inflammation throughout the body -- in the blood vessels, the joints, and elsewhere.

Along with regular exercise, omega-3s may help prevent memory loss.

However, you should consult with your doctor. Omega-3 supplements (EPA/DHA) may cause the blood to thin and promote excess bleeding, particularly in those taking anticoagulant drugs.
Apart from helping to prevent cardiovascular disease and helping ease depression, omega-3s have the following benefits:
Evidence suggests that omega-3 fatty acids reduce tender joint pain for people suffering with rheumatoid arthritis.
Omega-3 fats act as systemic anti-inflammatories.
A diet rich in omega-3 fatty acids might help treat people with lung diseases such as asthma and emphysema.
Plant sources of omega-3s, such as walnuts and flaxseeds, help keep bones strong and healthy.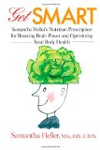 Omega-3 fatty acids are naturally occurring fats that our bodies need but cannot produce on their own. These fatty acids have been shown to decrease the risk of coronary artery disease. They may also protect against irregular heartbeats and help lower blood pressure levels.
Some sources of omega-3 fatty acids include:
walnuts
canola oil
soybean oil
wild salmon, lake trout, herring and albacore tuna
Omega-3s are a healthy type of fat that have plenty of health benefits including lowering heart disease by decreasing triglyceride levels. Omega-3 fatty acids seem to lower blood pressure in people with high blood pressure. There is some evidence that it can alleviate some of the symptoms in patients with psoriasis and rheumatoid arthritis.

Food sources of Omega-3 fatty acids are fatty fish such as salmon and tuna, flaxseed, canola oil, and walnuts.
Research suggests that omega-3s may help thin blood and prevent blood platelets from clotting and sticking to artery walls. In turn, this may help lower the risk for blocked blood vessels and heart attacks.
Research shows that omega-3 fatty acids may help reduce the risk and symptoms of a variety of disorders. Omega-3 fatty acids can lower triglyceride levels. If your triglycerides are elevated, there is increasing scientific evidence that fish oil and statin drugs are synergistic in their effects on lowering them. Omega-3 fatty acids increase HDL cholesterol (good cholesterol), help minimize inflammation and blood clotting, and keep blood vessels healthy. They help keep the heart beating at a steady rate, and they greatly reduce the risk of sudden cardiac death. They may reduce the risk of getting cancer of the prostate or breast. They may reduce depression. When given to pregnant and nursing mothers, they may increase a baby's IQ, given their impact on brain development.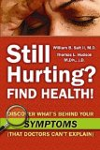 Omega-3 fatty acids offer a host of health benefits, including reducing inflammation, which, in turn, helps prevent and may even treat diseases such as rheumatoid arthritis and heart disease. They have been linked with prevention of type 2 diabetes. These fats also help prevent blood clots and lower blood pressure, can improve mood, and may increase IQ in children. The health effects are so great that there's a case to be made for taking omega-3 supplements in addition to what you get from your diet.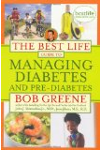 In the past, the omega-3 fatty acids in fish oil (eicosapentaenoic acid or EPA), were used primarily for rheumatoid arthritis (RA) because RA involves significant inflammation and these fatty acids have anti-inflammatory effects. However, we now know that other types of chronic pain also have inflammation, so EPA may help to reduce this. Also, there are findings that omega-3 fatty acids in fish oil may alleviate depression.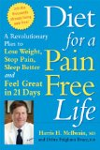 Omega-3 fatty acids are the brain-boosting, cholesterol-clearing good fats (monounsaturated). I list them as 1 of the 5 critical vitamins every woman should take, 1 of 5 daily nutrition needs and as one of the most important steps expecting mother's can take to promote their baby's healthy development. There are 3 basic forms of omega-3:
• Alpha-linelenic acid (ALA)
found in English walnuts and vegetable oils like flaxseed, soybean, and olive, which the body eventually, but in small quantities, converts to DHA.
• Docosahexaenoic acid (DHA)
found primarily in fish oil, this is the ultimate form of fatty acid in humans. Most people get far too little of this all-important fatty acid, especially since the conversion of ALA to DHA is slow and yields little. Getting a daily dose of DHA (600 to 1,000 milligrams) from supplements is preferable to reap the health benefits. You have a choice of taking a fish oil supplement or one derived from algae or krill, a shrimp-like crustacean.
• Eicosapentaenoic acid (EPA)
is also found in fish oil, so it's absorbed if you're taking a daily dose of DHA omega-3.
This content originally appeared on
doctoroz.com
Continue Learning about Omega 3 Fatty Acids
Fish oils, grains and lamb are good sources of Omega 3 fatty acid, a nutrient that has a lot of buzz as being beneficial in the reduction of coronary artery disease. It's also been linked in studies to helping sufferers of rheumat...
oid arthritis. Flaxseed oil is another good source of this acid. Much research is being done on this nutrient, assisted by the fact that the Japanese diet typically has 10 times or more of the nutrient than the American diet. Some studies have also shown a reduction in colon cancer related to Omega 3 fatty acid consumption. Not everyone is able to reap the same benefits from Omega 3's however - one study shows that women with type 1 diabetes do not have a reduction in coronary artery disease with a diet high in this ingredient.
More