Having a diet rich with omega 3's can help prevent postpartum depression. Many pregnant women take a prenatal vitamin that has DHA in it. It is important to get at least 250 mg every day especially in the last 3 months when the baby's brain is developing. Unfortunately some insurance companies don't cover the vitamins with the DHA and when money is tight some women will switch to an over the counter vitamin which may not contain the recommended daily intake of an omega 3 essential fatty acid. Omega 3 can be found in over the counter fish oil supplements, oily fish, dark green vegetables and flaxseed oil. Talk to your midwife or ob/gyn if you are concerned about experiencing postpartum depression and come up with a diet and supplements and build in family support that may help you over the hump. Some fish may contain mercury to discuss your seafood intake with your health care provider as well. Remember there is always medicine if the holistic approach isn't working for you.
Omega-3 fatty acids are not effective in treating severe episodes of mania or depression. Their role appears to be in reducing the severity of episodes and possibly having a positive impact on preventing recurrences. Unfortunately, however, their effect is minor, although omega-3 fatty acids are safe to take and offer additional health benefits.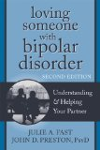 Omega-3 fatty acid, actually an oil, occurs throughout the body. Due to some promising research, Omega-3s are being studied across the world today. Research subjects battling depression improved when their intake of Omega-3 fatty acid increased in some studies. In other studies, no improvement was made.
Fish oil improves your mood in general and works particularly well for depression. The essential fatty acids in fish oil help make the mood-elevating prostaglandin PGE3. Fish oil has been shown in numerous studies to aid depression as well as many other psychological problems.
If you are depressed, try eating three or more servings of salmon, tuna, or herring each week, and/or supplement with fish oil. Make sure the oil is free of toxins and mercury, and not rancid. Fish oil also decreases arthritis and heart disease risk.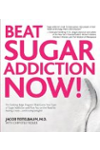 There are numerous studies of the efficacy of omega 3 essential fatty acids (EFAs) in depression. A recent large-scale cohort of Swedish women found that a frequent consumption of fish, omega-3 and omega-6 fatty acids appears to reduce the risk of positive psychotic-like symptoms. Interestingly, they found a lower rate of psychotic-like symptoms with increasing vitamin D intake. It is unclear what the optimal dose of omega 3s is, and while it is thought that EPA is better for mood disorders, this is not clear yet.
Could the solution to a moody child, depressed teen or irritable grownup be as simple as increasing their intake of omega-3 fats? Researchers cannot give us definitive answers yet, but studies are suggesting some possible connections:
Major depression is associated with lowered omega-3 fatty acid levels.
Low omega-3 levels may be associated with suicide attempts.
Omega-3 fats may be helpful in treating or reducing depression in children and adults.
Omega-3 fats are a critical part of brain and nervous system development in growing fetuses and babies.
There may be an association between omega-3 fatty acids and reduced risk of dementia.
Omega-3s may reduce brain inflammation and have a role in the regeneration of nerve cells.
Dietary deficiency of omega-3s has been associated with schizophrenia.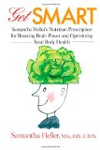 The number one nutritional suggestion for treating postpartum depression (PPD) is omega-3 fatty acids and docosahexaenoic acid (DHA). Your DHA stores can be diminished during pregnancy and breastfeeding, and DHA blood levels drop further with each pregnancy. According to Dr. Beth Levant, omega-3 fatty deposits in the brain will stay there even if a rat's diet contains an insufficient amount of good fat content, unless that rat is pregnant. An expectant rat whose diet is deficient of omega-3 fatty acids will transfer fatty deposits from her brain to that of her babies who need it for healthy development. This will leave the pregnant and postpartum rat with an insufficient amount of omega-3 fatty deposits. Luckily healthy levels of fatty deposits can be renewed with a diet rich in good fats.
Science assumes it is similar in humans. Research has linked diets low in omega-3 fatty acids to depression, including higher incidences of depression in countries and cultures that eat less seafood, such as New Zealand, compared to diets rich in Omega-3 fatty acids in countries like Japan. A survey of women from the United Kingdom found that those who ate more Omega-3 fatty acids during their third trimester were less likely to show symptoms of PPD. Eating seafood during pregnancy can be discouraged due to the risk of high levels of mercury found in some species. Discuss with your doctor what is safe and when.
Continue Learning about Omega 3 Fatty Acids