If you snore and have OSA, chances are your heart is being greatly stressed. Studies show that habitual snorers have a greater chance of stroke than non-snorers and an increased chance of death from this. It is not unusual for those with sleep apnea to be mistakenly treated for primary heart disease because cardiac arrhythmias may be more prominent than the breathing disturbances.
When breathing stops during the apneas, your heart rate and level of oxygen also drop, you pump less blood out and your blood pressure increases. When breathing resumes, your heart rate and blood pressure rise, sometimes to very dangerous levels. These problems are lessened when treatment begins to correct the snoring and OSA.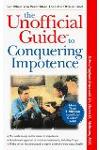 More About this Book
Unofficial Guide to Impotence
The Unofficial Guide to Conquering Impotence delivers the inside scoop on impotence: the truth about Viagra, what treatments really work, and how lifestyle changes can aid in conquering...
Continue Learning about Obstructive Sleep Apnea