It is estimated that the average person gains at least one pound of fat and loses one-half pound of muscle each year beginning at age 20 unless he or she makes a lifestyle change. Excess body fat places you at high risk for heart disease, hypertension, stroke, diabetes, gallbladder disease, osteoarthritis, sleep apnea, respiratory problems and certain cancers, especially of the breast and endometrium (uterus). Obesity is expensive, too. The National Institutes of Health estimates that obesity-related disease costs the nation approximately $100 billion each year.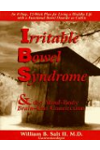 Carrying excess body fat increases your risk for many medical conditions. They include:
arthritis
gallstones
heart disease
high blood pressure
liver disease
osteoarthritis
osteoporosis, or fragile bones
sleep apnea
type 2 diabetes
Increasingly, research suggests that packing on too much body fat may also raise the risk for certain types of cancer, including breast and colon cancer. If you're overweight, talk to your doctor about how you can lose weight and lower your risk for these and other health threats.
Continue Learning about Obesity