Obesity is strongly linked with respiratory symptoms and diseases, including exertional dyspnea, obstructive sleep apnea syndrome (OSAS), obesity hypoventilation syndrome (OHS), chronic obstructive pulmonary disease (COPD), asthma and pulmonary embolism. Overweight and obese individuals are more likely to have respiratory symptoms than individuals with a normal body mass index (BMI), even in the absence of demonstrable lung disease.
Respiratory muscle function has been shown to deteriorate in obesity, in a pattern similar to that seen in chronic respiratory disease like COPD. This may also be related to a reduction in the overall fat free mass (FFM -- i.e., muscle mass).This deficiency may contribute to the additional oxygen demand required for ventilation and may heighten sensation of breathlessness in people with obesity. Obesity is also recognized as an important risk factor for the diagnosis of asthma and sleep apnea.
Overall, the influence of obesity in respiratory diseases is complex and goes beyond the obvious mechanical and physical consequences of weight gain and its associated inflammatory and metabolic disorders. It is important to recognize it early and attempt all measures to treat it.
Sleep apnea, a condition in which people stop breathing for brief periods, interrupts sleep throughout the night and causes sleepiness during the day. It also causes heavy snoring. Respiratory problems associated with obesity occur when added weight at the chest wall squeezes the lungs and restricts breathing. Sleep apnea is also associated with high blood pressure.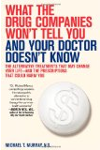 Continue Learning about Obesity