People with obesity incur higher medical costs after heart surgery because obese people tend to require additional intensive care unit (ICU) services and longer recovery times when compared to non-obese people who have heart surgery. This results in more expensive, more labor-intensive care. The ICU provides a number of highly specialized services requiring expensive resources including staff, medical equipment, and medication.

Continue Learning about Obesity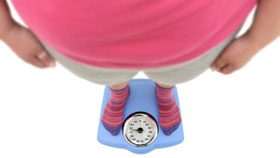 If you have too much body fat, you are obese, just like over 70 million other Americans. It happens because you eat more calories than you use, and your body converts the excess to fat. There are lots of reasons that this can happ...
en. Our lifestyle may lack exercise, we are given portions that are too big and too caloric when we eat, and some of us are just more efficient genetically at converting food into fat.
More