Traditionally, nutritionists define obesity simply as excessive weight ("body mass"), with too much of the weight consisting of fat. The body mass index (BMI) is a formula based on height and weight. It is equal to your weight (or mass) as measured in kilograms (one kilogram equals about 2.2 pounds), divided by your height (in meters) squared. As a formula, BMI = weight (kg) ÷ height (m) squared.

For example, the BMI of someone who is 68.2 kg (weighs about 150 lbs) and is 1.65 m (about 5'6") tall would be a bit less than 25.

A person with a BMI score greater than 25 is considered overweight by the U.S. Department of Health and Human Services, and above 30 is considered obese.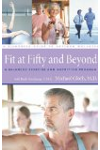 That is a great question and one that is still under study. Typically, obesity is defined in a child, adolescent or adult by a person having body fat measurements greater than some established cut point that is considered to be representative of a normal amount of body fat. For example, one way to define obesity is: adult women with a waist circumference greater than 35 inches and adult men with a waist circumference greater than 40 inches are considered obese. Another way is to use a measurement called body mass index. None of these measurements are perfect but they can provide good information about how much fat you have on your body.
Obesity is a state of excess adipose tissue mass, or body fat. This condition usually translates into excessive body weight. On the one hand obesity can develop even in the absence of excessive body weight, whereas on the other hand a person (e.g., a body builder) can develop remarkable overweight without excessive body fatness. Meaning, 'slim' people can have a high fat mass and 'overweight' people (for their height) can have low fat mass.
Continue Learning about Obesity