While some of the size acceptance movement messages are difficult to accept (such as, you can be happy at 360 pounds), some seem more realistic and easier to sustain. Herewith some of my favorites:
Let go of trying to change weight and focus on supporting solid self-care skills.
Explore playful physical activity, preferably for the whole family.
Don't define some foods as "good" and others as "bad."
Observe the "fat talk" between yourselves and others, and in your own head. What feelings would you be expressing if you couldn't use the words, "fat, ugly, disgusting, bad"?
Show admiration in front of the kids for people of integrity and accomplishment of all sizes.
Teach kids how to stand up for friends and form alliances with kids who are being humiliated.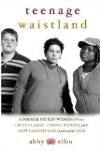 Continue Learning about Obesity