New research suggests that even if you feel like you're perfectly healthy, obesity can be wreaking havoc under the surface.
Some people are called "fit and fat" -- heavy but healthy. On the other hand, others have a healthy body mass index (BMI) but have a high body fat percentage (also known as skinny fat), which means they are obese by definition. Some studies show that active overweight or obese people have a lower risk of death than skinny people who remain sedentary (and of course also lower than skinny smokers), while other research shows that no amount of exercise can make up for carrying too much body fat.
Strong evidence suggests that healthy obesity is impossible. A study looking at nearly 15,000 healthy adults found that far more obese participants than normal weight people had plaque in the arteries that flow to the heart. Though they seem healthy -- with no metabolic conditions, such as insulin resistance, which can lead to heart disease -- their blood vessels were actually in much worse shape. The calcium build-up in the plaque on their artery walls indicates early stage arterial heart disease long before symptoms are present.
This content originally appeared on
doctoroz.com.
No. According to a recent study by the RAND organization, obesity is more damaging to health than smoking, high levels of alcohol consumption, and poverty. Obesity affects all major bodily systems - heart, lungs, muscle, and bones.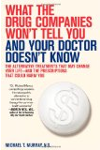 Continue Learning about Obesity