How obesity increases the risk for cancer is not clear, but fat cells are highly active, spewing hefty amounts of hormones such as estrogen, insulin, and insulin-like growth factors that can fuel many cancers.
This content originally appeared on
doctoroz.com
Research has shown a definite link between weight and certain types of cancer.

Obesity is a proven cause for cancers of the colon, breast (post menopause), endometrium (the lining of the uterus), kidney, and esophagus. While the evidence is less strong, excess weight is also linked with cancers of the gallbladder, ovaries, and pancreas. The World Cancer Research Fund and American Institute for Cancer Research has concluded that about one-third of cases of the most common cancers in higher-income countries could be prevented through diet, physical activity, and maintenance of healthy body weight.

Avoiding weight gain during the adult years can reduce the risk of many cancers. For those who are already overweight or obese, the first goal is to avoid additional weight gain, followed by weight loss using a comprehensive diet and exercise method.

Weight Watchers can help you lose weight and keep it off.

Weight Watchers offers a comprehensive approach to weight loss that can help you reach your goals.
In women, being overweight contributes to an increased risk of various cancers, including cancer of the breast, colon, gallbladder, and uterus. Men who are overweight have a higher risk of colon and prostate cancers.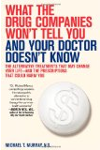 Continue Learning about Obesity