The front of all packaged goods tells you what you told the food manufacturers you want. Yes, we all want a high-fiber, low-sugar, low-fat, delicious combination of ingredients that will cure cancer, provide energy, and help us fit into our skinny clothes. But always be sure to check the nutrition facts and ingredients. Just because the front of the package says so, doesn't mean the contents can or will deliver.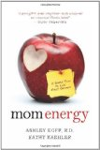 More About this Book
Mom Energy: A Simple Plan to Live Fully Charged
       From celebrated dietitian Ashley Koff and fitness trainer to the stars Kathy Kaehler comes Mom Energy, an exciting new way for moms to tap into their own natural and renewable sources of...
To help people apply vitamin and mineral guidelines to their daily food choices, the Food and Drug Administration (FDA) created the "Nutrition Facts" panel that appears on almost all packaged foods. Nearly every can, bag, or box you toss into your shopping cart will have a printed description of the nutrient content of what's inside. This includes the percentages of Daily Values of each nutrient in a single serving of the food, as well as other important information such as serving size, calories per serving, and amounts of fat, sodium, carbohydrate, and protein. When you read nutrition labels, bear in mind that protein, fiber, and the right kinds of fat are as important as -- if not more important than -- vitamin content. Also remember that the overall quality and extent of processing of the food are incredibly important, and this is not captured in the Nutrition Facts panel. So, considering the overall quality of your diet, rather than just the percentage of nutrients or micronutrients, is most important for health.
Studies have found that people who read and use the nutrition facts information tend to eat fewer calories, less sugar, and less fat (particularly saturated "bad" fat). In addition, food labels let you make nutrition-related decisions as you shop, like which container of yogurt has the most calcium and vitamin D.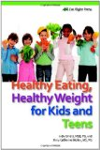 Start at the top of the nutrition facts label with the serving size and number of servings per container, next you can check the calories. The next section of the label are nutrient with limits (total fat, saturated fat, trans fat, cholesterol, and sodium). A good rule of thumb is to keep these nutrients at 5% or lower. The next section is the nutrients you should get enough of which include fiber, vitamin A, vitamin C, calcium and iron. Aim to have 20% or higher of these nutrients.
Continue Learning about Nutrition