Untreated milk, either plain or flavored, has 11-15 grams of lactose in a one-cup serving. Fermented milk products such as yogurt and kefir have slightly less lactose because the bacteria in those products break down some of the lactose.

Hard cheeses, which have the whey drained off during processing, have just a few grams of lactose per serving, and are allowed in limited quantities on the basic diet. Sour cream and butter have only a trace of lactose.

Lactaid-brand milk and milk products have been pre-treated with the enzyme lactase. The enzyme breaks lactose down to its simple sugars, and the resulting products are 100 percent lactose free. This brand is widely available in grocery stores in the United States and Canada. Other brands of lactose-free milk and milk products may be available in your area, as well.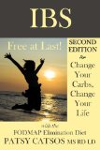 Continue Learning about Nutrition