Galactans are a type of oligosaccharide (complex carbohydrate). Galactans are chains of the sugar galactose. The primary dietary sources of galactans are certain legumes, such as baked beans, kidney beans, chick peas, soy products and so on. Galactans are also present in green and yellow (wax) beans, cabbage and brussels sprouts.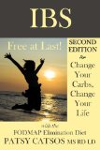 Continue Learning about Nutrition

Eating a variety of foods each day that are low in fat and calories ensures you get proper nutrition and nutrients like folate, magnesium and iron. Calcium, fiber, potassium and selenium are other nutrients essential for wellness, ...
growth, development, cell repair and disease prevention. Colorful foods, such as fruits and vegetables, are often the richest sources of nutrients. Taking a multivitamin once daily is a good way to supplement your diet.
More