There are sooo many benefits of good nutrition! The top 5 would be:
Long, healthy life - Research shows that by consuming a healthy diet, you will live longer, and live better.
Reduced risk of disease - Nutrition has a positive impact on heart disease, diabetes and cancer.
Better digestive health - Nutrition helps keep the gastrointestinal track healthy and functioning at its best.
Better hydration - Consuming healthy beverages (water, low fat dairy, and low calorie beverages) along with fruits and vegetables can keep you hydrated. At least 60% of the body is water.
Healthier kids - Better nutrition can help your kids be healthier in the future. Breastfeeding and introducing healthy foods early is the key.
The benefits of good nutrition are multiple. Besides helping you maintain a healthy weight, good nutrition is essential for the body and all its systems to function optimally for a lifetime. In fact, the benefits of good nutrition can be found in physical and mental health because a healthy diet provides energy, promotes good sleep, and gives the body what it needs to stay healthy. When you consider the benefits of good nutrition, it's easier to eat healthy.

Provided by http://www.medicalonline.com.au/medical/nutrition/benefits-of-good-nutrition.htm
When you're eating nutrient-dense foods, you're giving your body the building blocks it needs. This means it has a much better ability to heal if you're unwell, to stay healthy when you get there, and to truly thrive.

One of the pioneers in the field of nutrition, Dr. Weston A. Price, discovered how very powerful it is to eat a nutrient-dense diet. Dr. Price set about investigating the diets of indigenous peoples, trying to determine whether these traditional ways of choosing, preparing, and eating food impacted the health of those he encountered. He was curious to discover whether people in these cultures experienced better health, and if so, if there were common factors in their diets.

He found that "beautiful straight teeth, freedom from decay, good physiques, resistance to disease, and fine characters were typical of native groups on their traditional diets, rich in essential nutrients." Not surprisingly, these diets were completely free of any kind of industrially processed foods.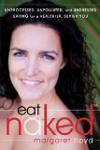 Continue Learning about Nutrition