Dr. Gene-Jack Wang and his colleagues at Brookhaven National Laboratory in Upton, New York, studied twelve men and women whose average age was twenty-eight. They fasted for almost a day and then underwent Positron Emission Tomography (PET) scans, which gauge brain metabolism. They were asked to describe their favorite foods and how they like to eat them. Then they were shown some of those foods.

According to the PET scan, their brains lit up when they saw and smelled their favorite foods, similar to the brains of cocaine addicts when they think about their next line. The favorite food items most frequently selected: bacon-egg-cheese sandwich, cinnamon buns, pizza, hamburgers with cheese, fried chicken, lasagna, barbecue ribs, ice cream, brownie, and chocolate cake.

In an issue of the journal NeuroImage, the authors wrote that, "Food presentation significantly increased metabolism in the whole brain by 24 percent and these changes were largest in superior temporal, anterior insula, and orbitofrontal cortices" -- areas associated with addiction.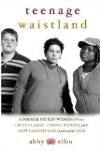 Continue Learning about Nutrition