Families all across the United States are struggling with how to feed their families with limited time and money. I don't think it's a coincidence that so many are also struggling with serious health problems. The health statistics tell us a depressing story:
Over 70 percent of deaths in the United States are due to a disease that can be directly related to lifestyle and, in particular, diet. This number accounts for more than two out of every three deaths, ahead of deaths by accidental causes, homicides, and an array of nonpreventable diseases.
67 percent of American adults over the age of twenty are overweight; over half of these are obese.
Perhaps most disturbingly, obesity rates among children are now so high that a study published in the New England Journal of Medicine shows that today's children are the first generation predicted to have a shorter life span than their parents.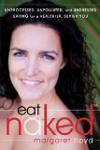 Continue Learning about Nutrition