Our fast-paced nature likely won't change anytime soon, so we should focus on fast food that's healthy and tastes good. In this video, I will give examples of how this can be done.
The idea of healthy fast food is probably more wished for than great sex and more mysterious than the contents of the McRib sandwich, with its 70-plus ingredients and not a single rib in sight. And you need a degree in food science -- or 20/10 vision to read the nutritional wall charts -- to figure out whether a virtuous-sounding salad or smoothie is a heaping serving of ill repute.

But with a little sleuthing you can find good-yet-quick choices at many fast-food restaurants. In fact, McDonald's now sells more apples and walnuts than anyone. Still, at Mickey D's, like many places, you gotta sweat the small stuff (salad dressings, for example). A Caesar salad with grilled chicken has 190 calories and 5 grams of fat. But add Creamy Caesar dressing and, boom, you're at 380 calories and 23 grams of fat. Opt for low-fat balsamic vinaigrette, though, and you're at 225 calories, 7.5 grams of fat (less than 3 of it saturated), and little sugar. Impressive. It actually meets the tough criteria of Cleveland Clinic's GO! Foods program.

Even fast-food chains with a healthy rep can smack you in your expanding fanny. A 16-ounce Aloha Pineapple smoothie from Jamba Juice has 1 gram of fat but 290 calories and 63 grams of sugar (though lots from fruit). The just-as-delish 16-ounce Berry Fulfilling Light has 0.5 grams of fat, 140 calories, and 24 grams of sugar. Easy-peasy.

But here's the tricky part: While it's now possible to find healthier choices at fast-food joints, once you're inside, will you? Smell the fries and suddenly you've eaten a bagful. While almost half of us say we want healthier choices, only about a fourth actually order them.

Our advice: Do fast food only when there's NO healthier alternative. Even then, don't go in. Pick a salad, use the drive-through, and keep repeating: You deserve the rewards of good, nutritious food -- a bigger brain, snazzier sex life, more energy, and a "real" age sweeter than any 650-calorie, artery-clogging McFlurry.
Choosing healthier fast food options will soon become easier. Starting this fall, new federal regulations will require chain restaurants to post the calories of their menu items on menu boards.

For example, this month, McDonald's will begin listing calorie information at their restaurants and on drive-thru menu boards to help health-conscious consumers make informed choices.

McDonald's currently offers apple slices, fat free milk, and grilled chicken salads to help consumers order healthy options, but they will be testing additional healthier foods to be potentially launched in 2013, including more fruit and vegetable options, healthier choices for Happy Meals, and egg-white breakfast sandwiches.
Just because your meal comes from the drive-through doesn't mean you have to punish your body. Here are three fast food meal suggestions. They should be less than 500 calories, contain no trans-fats, and have less than 1,000 milligrams of sodium.
Fast food breakfast: Avoid the fat-laden breakfast sandwich we all know (and may secretly love) and make a healthy choice. Pick up a breakfast sandwich with egg whites and American cheese on whole wheat or whole-grain bread instead.
Fast food lunch: No need for a double- or triple-stacked burger. Opt for a fast food salad with grilled chicken and apple slices. Don't overdo it on the dressing and you could even tack on an additional (healthy) side!
Fast food dinner: It's tempting to chomp on chicken nuggets after a long day, but your body will thank you for choosing a quarter white, skinless rotisserie chicken, steamed veggies, and sweet corn. You'll avoid the artery clogging deep-fried chicken and instead enjoy low-fat roasted chicken that won't leave your tongue coated in grease.
This content originally appeared on
doctoroz.com
You're starving, and there's nothing in sight but fast food restaurants. What are you going to do? Keep moderation and balance in the forefront when making your choices. But eating fast food regularly can lead to weight gain. Every fast food establishment has healthier alternatives -- you have to be selective. I often eat in fast food restaurants when I'm travelling. I enjoy a grilled chicken breast on half a bun, with a salad, dressing on the side, along with either water or a diet drink. Some restaurants even have baked potatoes and stock-based soups.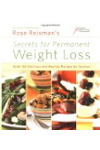 Continue Learning about Nutrition