To boost your fiber intake:
Get comfortable with beans. Beans are one of the best sources of fiber. They taste good, are inexpensive and easy to prepare. Try a vegetarian bean chili, bean dip or add beans to salad for extra protein and fiber.
Instead of potato chips, have an ounce of almonds or sunflower seed kernels.
Swap mashed avocado for mayo on your sandwich.
Add a couple tablespoons of ground flaxseed to your morning oats, smoothie or sprinkle on your salad at lunch.
Swap brown or black rice, quinoa or whole wheat couscous for white rice.
Choose whole grain bread instead of regular white.
Boosting the amount of fiber in your diet can be done in three simple steps. First, have a serving or two of fruit and/or veggies with each meal and snack. Second, select breads and cereals that are made with whole grains such as wheat, oats, barley, and rye. Make sure the label says "whole" before the word grain. Third, buy plenty of legumes and eat some every day. Add them to salads, soups, and casseroles.

These steps can help you increase your fiber intake:
Add fiber gradually and be consistent -- It is usually best to gradually increase fiber intake over the course of several weeks to reduce the chance of developing cramping, bloating and flatulence. Most people find that the symptoms caused by eating more dietary fiber gradually decline over one to two months. Furthermore, the relief from constipation or diarrhea is an acceptable trade-off. It is important to be consistent by ingesting adequate dietary fiber each day. Symptoms may be aggravated if dietary fiber intake is irregular.
Drink adequate amounts of water and fluids -- It is important to drink plenty of water and fluids when dietary fiber is increased. Try to drink six to eight 8-ounce glasses of fluid each day.
Take fiber supplements -- It can be difficult to meet the recommended fiber intake of 20 to 35 grams per day through your diet. If this is the case, consider utilizing dietary fiber supplements.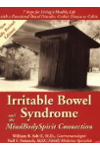 The typical American diet contains no more than 11 grams of fiber per day. The Academy of Nutrition and Dietetics recommends we eat an average of 25-35 grams per day! By making a few easy swaps, you can easily increase your fiber intake without sacrificing flavor or fullness. Follow these 5 easy "food swaps" to increase your daily fiber intake:
Rise and Shine: Swap cheerios or cornflakes (~2-3 grams of fiber per serving) for a high fiber cereal such as Fiber One (1/2 cup = 14 grams of fiber)
Lunch time: Swap tomato soup (1 cup = 2-3 grams of fiber) for lentil soup (1 cup = 6 grams of fiber)
Snack attack: Swap potato chips (1 snack bag = 1 gram of fiber) for popcorn (3 cups air-pooped = 4 grams of fiber)
Dinner time: Swap corn on the cob ( 1 ear = 1.5 grams of fiber) for broccoli (1 cup = 5.5 grams of fiber)
After dinner treat: Swap ice cream with chocolate sauce (1/2 cup ice cream = 0 grams of fiber) for strawberries with chocolate sauce (1 cup strawberries = 4 grams of fiber)
Here are some suggestions to boost your fiber intake:
Eat fresh vegetables and fruits for snacks at the first sign of hunger. Eat fruits and vegetables whole, only peeling when necessary.
Get creative. Add vegetables or fruits to foods (e.g., soups) and modify recipes whenever possible by adding extra fruits or vegetables.
When you eat grains, try to eat only whole grains. Be sure to read labels to confirm that foods are actually whole grain.
Use all-bran cereals for breakfast or mixed with plain yogurt as a snack. Add all-bran cereals to other cereals and to other foods whenever possible.
Boiled whole grains are best. Brown rice, oatmeal, quinoa, couscous, whole barley, barley grits, and barley flakes are good examples. There are many creative ways to prepare boiled grains.
Try to use legumes as often as possible. Take the time to learn the many ways to use these remarkable foods.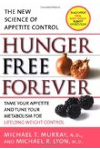 Increasing your dietary fiber intake can result in lower cholesterol levels. Aim for 25-30 grams of fiber per day. Eat beans (kidney, lentils, black beans, chickpeas), whole-grain cereals, oatmeal, quinoa, fruits (pears, raspberries, blackberries, apples) and vegetables. Aim for five servings of fruits and vegetables each day.
Continue Learning about Nutrition