The Academy of Nutrition and Dietetics states the following:
The "RD" credential is a legally protected title that can only be used by practitioners who are authorized by the Commission on Dietetic Registration of the Academy of Nutrition and Dietetics.
Some RDs may call themselves "nutritionists," but not all nutritionists are registered dietitians. The definition and requirements for the term "nutritionist" vary. Some states have licensure laws that define the scope of practice for someone using the designation "nutritionist," but in other states, virtually anyone can call him- or herself a "nutritionist" regardless of education or training.
Individuals with the RD credential have fulfilled specific requirements, including having earned at least a bachelor's degree (about half of RDs hold advanced degrees), completed a supervised practice program and passed a registration examination—in addition to maintaining continuing education requirements for recertification.
Think "natural" foods versus "certified organic" -- one is a marketing term that no one oversees and the other is bound by government regulation (training) and on-going evaluation even spot checks (continuing education).

Most states don't require any licensing for a nutritionist either. What this all means is that while there can be great nutritionists and equally there can be not so great dietitians, with a nutritionist you have to do extra homework to learn about their training and make sure it covers your needs (incidently, this is a good idea when selecting any healthcare practitioner) especially if you have a medical condition as registered dietitians are licensed to provide Medical Nutrition therapy.
Anyone can call themselves a "nutritionist", even a person who has not finished high school but a registered dietitian or "RD" has completed the education and experience stated below:
Earned a bachelor's degree with course work approved by ADA's Commission on Accreditation for Dietetics Education. Coursework typically includes food and nutrition sciences, foodservice systems management, business, economics, computer science, sociology, biochemistry, physiology, microbiology and chemistry.
Completed an accredited, supervised practice program at a health-care facility, community agency or foodservice corporation.
Passed a national examination administered by the Commission on Dietetic Registration.
Completes continuing professional educational requirements to maintain registration
The difference between the two is based on expertise, academia and practice arena/audience. The purpose of food and optimal usage by the body is (or should be), the goal for both.

A dietitian has undergone years of study from an accredited institution, completed a set number of hours via internship/supervised practice, and has passed a rigorous examination set by the Commission on Dietetic Registration. Once this happens, he or she is considered a registered dietitian and may continue to label themselves or be considered a "nutritionist". On the other hand, those that label themselves as a "nutritionist" but have not participated or passed the requirements listed above, may not have the expertise or credibility to provide the best evidence-based nutritional guidance to a client.
In many states, anyone with an interest in nutrition can call himself or herself a nutritionist. A registered dietitian (identified by the credentials "R.D."), on the other hand, has at least a bachelor's degree in nutrition, has had up to one year of supervised practice, and has passed a rigorous registration examination. To maintain the R.D. credential, a dietitian also has to complete continuing education credits on a regular schedule.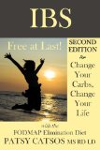 In most states the term "nutritionist" is not regulated. Anyone can be a nutritionist. A registered dietitian has training, education and experience that meet standards of the Commission on Dietetic Registration.
Registered Dietitians (RD's) are your nutrition experts navigating you through any disease state or discuss nutrition as prevention. RD's are the best qualified health care professional to answer question regarding Nutrition Therapy. They apply evidence based practice and have the education to lead you to accomplish your health goals.
Continue Learning about Nutrition