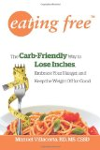 If you want to lose weight, here are some ways to include vegetables in your diet:
Keep cleaned/prepped veggies in your fridge.
Double up on veggies in sandwiches/wraps.
Eat a salad with lunch and dinner, or even as a snack.
Make stir-fries (add a sauce to diced meat and frozen cut veggies).
Add extra veggies to sauces and casseroles (like adding carrots to spaghetti sauce).
Make vegetable soup or get a can of low-sodium soup and add veggies.
Dip veggies in low-fat salad dressing.
Add vegetables to side dishes like rice or beans.
Add vegetables to egg white scrambles.
Grill or roast zucchini, portabellas, onions, green onions, eggplant, broccoli, cauliflower, Brussels sprouts, peppers, or asparagus with a teaspoon of olive oil.