If you want to lose weight, here are some ways to include vegetables in your diet:
Keep cleaned/prepped veggies in your fridge.
Double up on veggies in sandwiches/wraps.
Eat a salad with lunch and dinner, or even as a snack.
Make stir-fries (add a sauce to diced meat and frozen cut veggies).
Add extra veggies to sauces and casseroles (like adding carrots to spaghetti sauce).
Make vegetable soup or get a can of low-sodium soup and add veggies.
Dip veggies in low-fat salad dressing.
Add vegetables to side dishes like rice or beans.
Add vegetables to egg white scrambles.
Grill or roast zucchini, portabellas, onions, green onions, eggplant, broccoli, cauliflower, Brussels sprouts, peppers, or asparagus with a teaspoon of olive oil.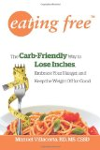 While vegetables alone will not cause weight loss, they are a good source of vitamins and nutrients and low in calories. Low calorie, low carbohydrate vegetables are a good "go to" food for filling you up without adding a lot of calories to your meal. The best lower calorie vegetables are those that are low in carbohydrate content and they include: broccoli, cauliflower, green beans, onions, leafy greens, tomato, cucumber, jicama, celery, bell pepper, and carrots, to name a few. The vegetables that have a higher calorie and carbohydrate content are: peas, corn, potatoes, and beans.
Continue Learning about Nutrition and Weight Loss

You've probably heard 'you are what you eat' at least a hundred times, but next time you do, don't dismiss it. Nutrition and weight loss are inextricably linked and without the proper diet plan, it won't matter how much exercise y...
ou do. Some foods, like hemp seeds, cinnamon and curry leaves are nutrient-dense and can help bust belly fat, while other seemingly healthier choices like 100-calorie bags of chips and boxed granola bars can sabotage weight loss. The key is to arm yourself with information and the questions below can help.
More