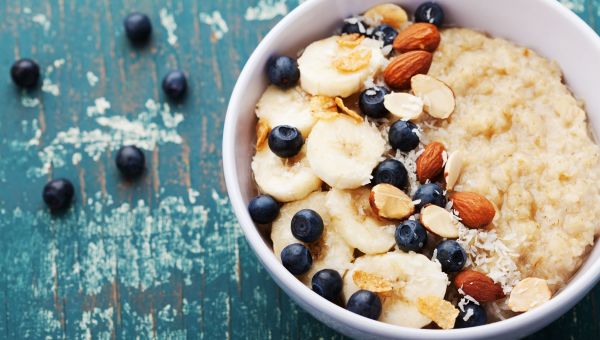 Enjoy these delicious duos to shed extra pounds.
1 / 7
When it comes to losing weight, sometimes two foods are better than one. Eating a diet full of variety and colors is an easy way to get all the nutrients you need, which is why these proven duos will leave you feeling healthy and energized! Incorporate these powerful pairs into your diet to stave off hunger, feel full longer, consume fewer calories and burn fat.
Medically reviewed in September 2019.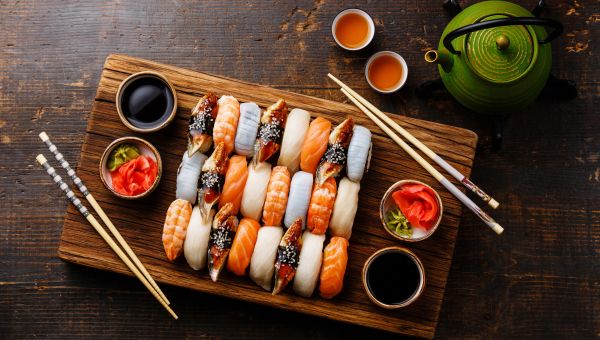 2 / 7

Sushi & Green Tea

The sushi bar is a great place to grab a slimming meal—you just have to order the right roll. Pick sushi that's filled with fish rich in omega-3 fatty acids, like salmon or tuna. If you eat foods with healthy fats, you'll feel satiated for longer. Avoid artery-clogging saturated fats found in rolls that have been battered and fried, like tempura. Swap out white rice for brown rice, which is far more nutritious.

Be sure to grab some of that ginger that's on the side of your plate! This zesty palate cleanser has some serious anti-inflammatory power, which will boost your health overall. Wash it all down with a cup of green tea, which some studies suggest can help melt away fat.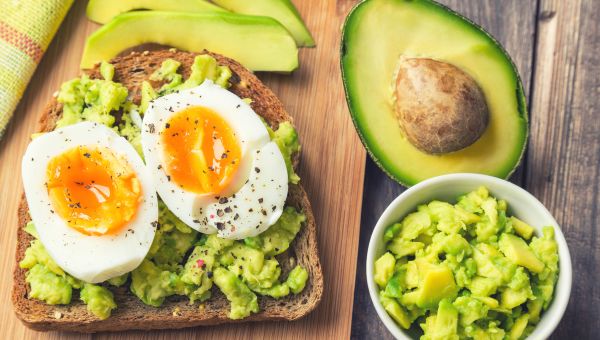 3 / 7

Avocado Toast & Eggs

This trendy breakfast is popular for good reason—it's an awesome way to kick-start weight loss first thing in the morning. One study found that opting for a breakfast with eggs, instead of a bagel, keeps you fuller for longer, possibly up to 36 hours! Pair your egg with a slice of whole-wheat toast for a carb-fueled energy boost. The fiber will help aid digestion throughout the day. Add one serving size of avocado to the mix for healthy fats that will help fight off hunger. Plus, this creamy fruit is rich in vitamins E, B3 and B6 that can strengthen your heart and immune system. 4 / 7

Soup & Cobb Salad

This soup-er combo makes for a great lunch that'll keep you trim! Start off with a soup, preferably one with lots of low-cal, high-nutrition vegetables. One study found that slurping down some soup before a meal can help you eat less and consume up to 20 percent fewer calories at that meal.

Follow up with a Cobb salad with spinach. There are less than 10 calories per cup of raw spinach. Plus, it's more than 90 percent water, which will help suppress your appetite and keep you full. Top it off with lots of colorful vegetables and a chopped boiled egg. One study found that eggs help your body digest the vitamins found in raw vegetables, making your salad extra nutritious. 5 / 7

Oatmeal & Nuts

This classic breakfast is a smart and easy way to start your day on the right foot. Fueling up on fibrous oatmeal can help you feel full while cutting back on inflammation, which has been linked to obesity. Top it off with some almonds or pistachios to get a double dose of fiber. This satisfying duo can help stave off hunger pangs that make you want to reach for a doughnut! 6 / 7

Spicy Chicken & Beans

A savory trio of beans, chicken and peppers is the perfect diet-friendly dinner. Incorporating more protein into your diet can help you burn more calories, making it easier to lose extra weight. Choose chicken breast, which has only 124 calories per 4 ounce serving.

Tap into the power of legumes by pairing your lean protein with beans. These small-but-mighty foods can help you slim down while lowering your cholesterol. Finally, add some serious flavor and spice to your dish with jalapenos or cayenne. Some compounds in peppers speed up metabolism and reduce appetite. Not a fan of heat? Bell peppers contain the same slimming properties. 7 / 7

Water & Raspberries

For a light midday snack, grab some ruby red raspberries and a tall glass of H2O. These tiny fruits are fiber powerhouses—they make for a filling snack that can satisfy your sweet tooth without added sugar. Follow your snack with plenty of water—it will help you better digest all that fiber. Bonus! Guzzling down water will help ward off hunger and may help you lose weight, too.
Continue Learning about Nutrition and Weight Loss