Avoiding sugar will help keep you successful in your weight loss efforts.

In order to achieve weight loss, you need to consume less calories then you burn, creating a calorie deficit. Often times when were are on a lower calorie diet, our cravings for sweets will rise. This is because sugar provides a quick source of energy. However, this burst of energy is short lived and results in the infamous "crash" that occurs after those quickly digested sugars are processed by our bodies. These highs and lows create a vicious cycle.

Simple, processed sugars are typically void of essential nutrients, having what we would refer to as "low nutrient density". This means that you are getting very little nutritional bang for your caloric buck. 100 calories of candy will deliver nothing more than a sugar high, while 100 calories of sliced veggies and hummus dip will be brimming with vitamins, minerals, fiber, antioxidants, protein and healthy fat. When you are eating less, it is important focus on those foods that will fuel your body best.

All of that being said, an occasional sugary snack is not going to derail your weight loss efforts if you are consistent with most of your meals. Have a plan. Commit to eating healthy, satisfying meals 90% of the time and enjoy your "10%" meals!
If you want to lose weight, added sugars that supply extra calories to your diet need to be monitored. They can come from packaged foods and sweeteners, like syrups, honey, agave, molasses, high fructose corn syrup, corn syrup, cane juice, and table sugar. Sugars don't provide many vitamins, minerals, phytochemicals, or antioxidants. They are considered "empty calories," void of nutritional value. I recommend that no more than 10 percent of your total calories come from added sugars.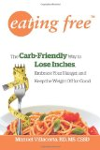 Continue Learning about Nutrition and Weight Loss