Does drinking soda count towards my daily water intake?
Although soda does have water in it, it is not a preferred source of obtaining your daily water intake. First, there is usually caffeine which causes your body to excrete more water. Second, the added sugar contributes to your overall calorie intake. Plain water is the best: it is readily absorbed and calorie free!
Continue Learning about Non-Alcoholic Beverages & Health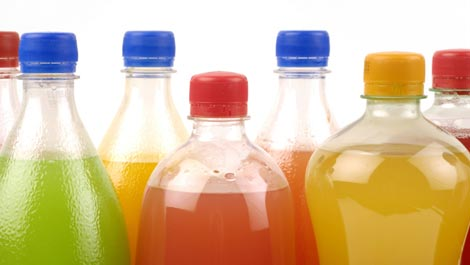 Beverages of the non-alcoholic variety include: juices, sodas, milk, tea, coffee and energy drinks to name a few. While these drinks have a variety of health benefits, it is helpful to lookout for the ones that are low in sugar. S...
odas and artificially sweetened juices are high in sugar and can pack on the pounds. Plus many beverages contain caffeine, which can have adverse effects as high doses. Many beverages provide great resources of antioxidants, nutrition and vitamins.
More