Kids are young and energetic and do not need a boost from a beverage. There are also some safety concerns. For starters, the caffeine content in most energy drinks is very high (up to 300 milligrams per serving) and can exceed the amount in an average 8-ounce cup of coffee (130 milligrams). Also, while the serving size listed on energy drinks is about 8 ounces, large cans of energy drinks are often 23 ounces or more. If a child or teen drank an entire can, they would easily exceed the suggested daily caffeine limit for adults, which is 300 milligrams a day.
Another concern is calories. Although there are a few low-calorie energy drinks, most contain added sugar. For example, one popular energy drink contains 130 calories in an eight-ounce serving, which is more calories than a similar-size soft drink! And as far as added nutrients go, most kids will not benefit from the low levels of vitamins and minerals found in many energy drinks. Energy drinks typically do not add calcium or vitamin D, two nutrients that are missing in action from most kids' cups. Instead you'll find added ingredients such as taurine, guarana, ginseng, and carnitine that allegedly boost energy but have not been proven with research.
If your child or teen consumes energy drinks, consider these Think Before You Drink tips:
Water is the best beverage to keep kids energized!
Teach kids how to read food labels and do the math. Most energy drinks list the caffeine content per serving. Kids need multiply that amount by the actual number of servings they drink to make sure they do not consume more than 300 milligrams of caffeine a day.
If kids have an energy drink, make sure it's a low-calorie one.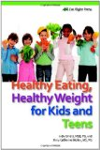 Continue Learning about Non-Alcoholic Beverages & Health