Some of my clients have had great success in diminishing their neck pain and headaches by reducing the thickness of the pillows they sleep on. If you are planning to try this, start by making small changes, and let them take effect over a period of a couple weeks before further lowering the pillow's profile. Not all people will tolerate sleeping with a lower pillow, and it could make matters worse if too much change is attempted all at once. It may take several weeks or months to tolerate a thinner pillow that doesn't support the head in an extended-neck position.

Likewise, if you sleep on your stomach, try falling asleep on your side or back instead. Gradually this will not feel so foreign. If you wake up in the middle of the night to use the bathroom, return to your back or side. Give yourself some time. Making abrupt changes during sleep can irritate the neck. You are sleeping for six to eight hours, which is a significant period of time to maintain a drastic change in your accustomed sleeping position. Be easy on yourself. Remember, the goal is to lengthen the muscles attaching the base of the skull to the neck.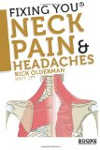 One of the best ways to relieve neck pain is to practice good sleep habits. Your head should not tilt up or down while you sleep since this posture misaligns the muscles in your spine. Try using a sleep posture pillow, with a depression in its center so that your neck is relaxed rather than angled upward.
This content originally appeared on
doctoroz.com
Continue Learning about Neck Pain