Red discoloration under your fingernails can be caused by a number of conditions, some of which could be serious. Talk with your doctor or dermatologist about what may be causing the redness. Some conditions that can lead to a red or brown discoloration under your nails include the following:
A splinter hemorrhage. This vertical red or brown line under the nail can be caused by an injury, fungal infection, or nail psoriasis, or can be a sign of a heart condition.
Heart failure. This can cause redness in the white half moon at the bottom of your nail.
Kidney disease. This can cause the nails to have a reddish appearance beneath the surface.
Continue Learning about Nail Disorders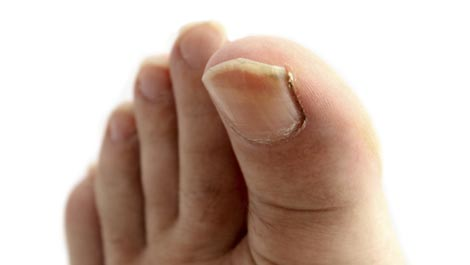 A fungal infection, typically on the toenails, is the most common nail disorder. People with diabetes, those who wear tight-fitting shoes and those who get a lot of manicures or pedicures are most susceptible. An infected nail wil...
l be painful and discolored, with a brownish-black band. The nail also might show scars, pits, ridges or lesions. Anti-fungal medication can treat the nail. To avoid infection, keep toenails short, discard old footwear and don't go barefoot around public showers and pools.
More