Music therapy can be used to help patients cope with stressful or traumatic events. In this video, music therapist Claire Littlejohn of Trident Medical Center, explains more about the healing power of music.
No matter what your age, music therapy has been proven to be an effective nonpharmacologic approach to assist in reducing fear, anxiety, stress or grief.

The effect of this natural tranquilizer on the human spirit can be tied to Pythagoras, the sixth century B.C. philosopher and mathematician who is thought to have been the founder of music therapy. In the 1940s, the Veterans Hospitals had volunteers who played their music for the wounded solders. The results were so positive that the VA added music therapy programs.

Composer and researcher Steven Halpern, says that certain musical forms can transport the listener's brain into the alpha wave, a state of relaxation, much like meditation. Music will allow you to explore personal feelings, make positive changes in mood and emotional states, have a sense of control over life through successful experiences, sort through nagging problems, and resolve inner conflict.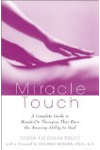 Music therapy has gained recognition and acceptance as a viable method of healing by those in the field of conventional medicine. With music therapy, a person creates or listens to music, either individually or in a group setting. For those with movement limitations, music therapy may bring about more rhythmic, fluid and efficient movement, while improving cognitive function, pain, coordination, and gait.
Music therapy utilizes all aspects of music to improve the health and wellbeing of patients. The ability of music to move listeners emotionally and physically is something that has been recognized for ages. However, the first program that was designed to train music therapists in order to utilize the healing power of music was started in 1944 at Michigan State University.

Music therapists use the sound of music as well as composition and lyrics to help a variety of patients and medical conditions. This type of therapy has been found to improve the speed of healing from stroke and improve behavior and learning especially for those with special needs. It can improve patient's moods, calm anxiety, and decrease pain. Music therapy has been very helpful to patients undergoing chemotherapy, because it can decrease side effects such as nausea and improve quality of life.

Music therapy is generally safe and can be very helpful. However, it is important to make sure that you work with a professionally trained certified therapist.

Continue Learning about Music Therapy