Studies show that listening to classical music, in addition to providing personal enjoyment, helps heart health. It can also reduce stress, anxiety, and tension.
A review of music studies noted, "The notion that 'music is medicine' has roots that extend deep into human history…" Although it's an old idea, there has been little solid evidence to back claims that music affects your health. Scientists examined studies looking at the physical changes caused by music. They found that much of the research was limited or weak, but studies did support some solid health benefits:
Music can reduce stress, protect against disease and manage pain, just like some other lifestyle choices.
Music can help control your heart rate, pulse, blood pressure, body temperature and muscle tension.
After surgery, listening to music of your choice may lower your body's stress responses as you recover.
Music lowers stress and improves your mood. This might boost your immune system, which can reduce the effects of aging.
Another study showed that singing is the best way to soothe cranky babies. It keeps them calm five minutes longer than baby talk. Because music can calm both adults and children, the findings suggest that singing or playing music for cranky babies could help prevent child abuse among at-risk parents.
More studies are needed to determine the specific effects of music on health. But, one thing's for sure: music is convenient, inexpensive, and easy for anyone to try. Whether or not you can carry a tune or play an instrument, you can benefit from the power of music. Sing out loud at home, in the car or with a group; take a music player along when you go for a medical test or procedure; and remember to turn on your favorite tunes when you feel stress building up. Your body and spirit will feel the difference.
Live music carries perhaps the most benefit because it provides a way to forge social connections. But even recorded tunes can reduce stress and increase happiness. Happy tunes have been proven to release pleasure-inducing brain chemicals; other studies show that pregnant women, cardiac patients, sufferers of depression and others have experienced reduced heart rates and boosted immune systems after listening to music.
Sound is proven to be beneficial to our health. Aural nourishment through the form of music had proven to be helpful in many studies by reducing anxiety, relieving the symptoms of depression, and lowering blood pressure. It was also found patients receiving chemotherapy while listening to live music had 32 percent lower anxiety levels and 31 percent lower depression levels than those who did not listen to music. Music reduces stress by producing serotonin in our body. Listening to calming music decreases you physical responses, such as heart rate and respiration. Soothing background music in companies increases productivity. Stimulating music increases your heart rate and respiration and causes you to feel more energetic. Music can shift your mood almost immediately.

Performing music is beneficial to your health as well. A study from the University of California at Irvine found that levels of the disease-fighting protein, immunoglobulin A, increased by 150 percent during choir rehearsals and 240 percent during performances.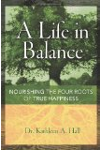 Continue Learning about Music Therapy