Muscular dystrophy (MD) occurs worldwide, affecting all races. Its incidence varies, as some forms are more common than others. Its most common forms in children, Duchenne and Becker MDs, alone affect approximately 1 in every 3,500 to 5,000 boys, or between 400 and 600 live male births each year in the United States. Some types of MD are more prevalent in certain countries and regions of the world. Most MDs are familial, meaning there is some family history of the disease.
This answer is based on source information from National Institute of Neurological Disorders and Stroke.
Continue Learning about Muscular Dystrophy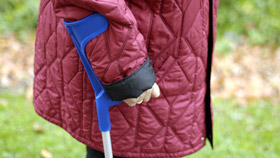 Muscular dystrophy (MD) refers to a group of more than 30 genetic diseases that cause muscle degeneration, progressive weakness and chronic or permanent shortening of tendons and muscles. Treatment focuses on symptom management an...
d can include steroids, physical therapy, breathing support devices and surgery. The prognosis varies according to the type of MD and the speed of progression.
More