Plastic surgeons or dermatologists routinely administer Botox (onabotulinumtoxinA), although any doctor with special training in facial anatomy may perform the injections. Some states also allow people who are not doctors, such as registered nurses or doctor assistants to administer the drug, if they are directly supervised by a doctor. Only licensed healthcare professionals can purchase Botox.

Make sure the provider you choose has significant experience giving the injections. Regardless of who administers your injection, always ask to see the vial and look for the manufacturer's safety hologram to ensure you are treated with an authentic product. For instance, the Botox Cosmetic vial has a hologram with the name of its maker, Allergan.

Also, skip the "Botox party." You want your doctor focused on you and your face -- not the other 20 faces in the room. It is important to receive treatment in a medical setting.
Plastic surgeons, dermatologists, ophthalmologists, and otolaryngologists can perform Botox injections. For those doctors, as long as they have a thorough understanding of the anatomy of the facial muscles and have an artistic sense, Botox is easy. Other physicians, such as family doctors, nurses, physician assistants, dentists, and even podiatrists, have begun injecting Botox. I have even heard of cosmetologists injecting Botox. Let the buyer beware! These individuals have not operated on the muscles they are treating, and probably have not seen those muscles since anatomy lab, if ever. Besides, they have no formal training in facial aesthetics.

Taking advantage of the current fascination with Botox, unscrupulous physicians have even held parties with alcohol, food, and... Botox! Intimate groups of women gather at a neighborhood house, hotel room, or office and receive Botox from an enterprising doctor. There are even Botox bridal parties. The phenomenon of Botox parties shows how far some physicians will go to make money.

Medical procedures are private, not public, affairs. Procedures are performed for medical reasons, not entertainment. Botox should be injected in a medical facility, not a home or a hotel room. Very occasionally, patients develop fainting reactions. These can take place with blood drawing and do sometimes occur during Botox injections. Without proper medical equipment, this type of reaction can be life threatening. Doctors' offices are regulated by state licensing boards for good reasons. Rules for cleanliness, safety, record keeping, and privacy are necessary; they are moot when medicine is practiced outside of the office. In a group session, privacy is impossible.

Steer clear of grandstanding doctors who offer Botox in a home or a salon. Medicine and surgery belong in appropriate settings.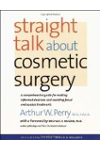 Continue Learning about Muscoloskeletal Agent