Some of the most common side effects following a Botox injection are headache, respiratory infection, flu syndrome, blepharoptosis (droopy eyelids) and nausea. Less frequent adverse reactions (less than 3% of patients) include pain in the face, redness at the injection site, and muscle weakness. These reactions are generally temporary, but can last several months.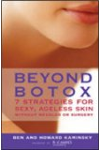 The side effects of Botox are as follows:
There is a small risk of bruising when Botox is injected into the forehead.
There is a very small risk of drooping of the brows (called ptosis) when Botox is injected around the eyes. This is temporary and can be improved with medicated eye drops. There is also an uncommon but possible side effect called pseudo-ptosis that can occur, usually in people over 60 with very heavy upper eyelids, who use their forehead muscles to hold their brows up. This can happen when Botox is injected into the muscles of the forehead, which are being used to hold up the brows. Once that muscle is weakened the forehead gets heavy and the brows appear to droop. In this case, the eye drops don't help and you have to wait two to three months until the effect of the Botox wears off. For people heavy lids, it may be time to consider having surgery to correct the problem.
When the muscles around the mouth are injected, the wrinkles are softened but there is also some associated weakness of the functions of those muscles. This can lead to mild drooling or affect your ability to whistle or make certain sounds with enthusiasm. To minimize this problem, very small amounts of Botox are used because if the side effect occurs it can last for several months.
There is rarely a mild, temporary weakness of the hand when Botox is injected into the underarms or hands to control sweating.
Although Botox is a very safe treatment, it should not be used in pregnant women or anyone with certain neurological diseases such as myasthenia gravis.
If you are allergic to albumin you should not have Botox injections since human albumin is added to the Botox to help it separate from the glass vial. Albumin is a water-soluble protein that occurs in blood plasma or serum, muscle, the whites of eggs, milk, and other animal substances and in many plant tissues and fluids. If you can eat egg white, you are not allergic to albumin.
The most common side effects following Botox injections include headache, dry eyes and mouth, flu-like symptoms, nausea and weakness of the muscles near the injection site. Check with your doctor if any of these side effects persist. Less frequent adverse reactions include fever, bleeding at the injection site, irregular heartbeat and vision changes. If you experience any of these side effects, seek medical attention right away. These reactions are most often temporary but could last as long as several months.
While Botox is incredibly safe, there are potential side effects. Bruising is the most common nuisance. Paralysis of adjacent muscles can occur, but is largely dependent on the skills of the doctor. If it occurs, double vision or drooping eyelids or brows may result. Headache, an influenza-like syndrome, and nausea are reported to be relatively common side effects, although I have rarely seen them.

Allergic reactions are exceedingly rare, but always possible. One patient died from an anaphylactic reaction to Botox mixed with lidocaine, underscoring the fact that Botox is a real drug with real potential complications. Its use should not be considered lightly, and it should be administered with the precautions necessary for all injected drugs.

Botox can lose its effectiveness after multiple injections because some people develop antibodies to the drug. The Botox just seems to stop working, although no one is sure why. The most common problem is an uneven cosmetic result. A touch-up injection, done artistically, can resolve the issue. A tiny touch of Botox can make a huge difference.

In about 7% of people, the Botox doesn't work. Repeat injections in these individuals, performed a month later, usually do the job.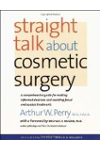 Continue Learning about Muscoloskeletal Agent