Studies show that hyaluronic acid can benefit your joints by reducing knee pain and discomfort, and improving function, in people with moderate osteoarthritis. However, it won't completely eliminate knee arthritis pain. Let's say that someone is walking aorund with a pain level of around 5. After treatment with hyaluronic acid injections, pain level generally comes down to a 2 or a 3.

Hyaluronic acid occurs naturally in the fluid of your joints to help protect them, but it can become thinner and less of a buffer in people with arthritis. One treatment for knee arthritis is to inject hyaluronic acid directly into the joint, a procedure called viscosupplementation. There's less evidence that taking hyaluronic supplements orally (by mouth) is effective, though one study found that a daily supplement reduced pain in people with arthritis.

Hyaluronic acid seems to improve the quality of synovial fluid both as a lubricant and a shock absorber. Because oral hyaluronic acid is broken down into simpler substances and can't get into your joints, it has to be sent there by your doc through a needle. HA in the form of Synvisc or Hyalgen coats the surface of cartilage to help it maintain its strength, and it may help to prevent inflammatory cells from entering into the joint space when there is damage.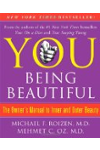 Continue Learning about Muscoloskeletal Agent