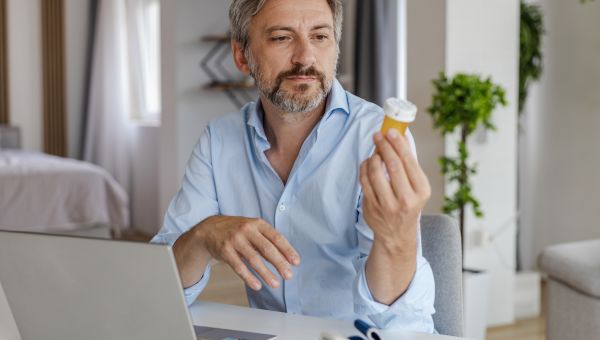 Small study shows Zocor reduces brain shrinkage in later stage of disease
Sometimes, an old drug learns new tricks. That might be the case with a common cholesterol-lowering drug that may have a role in preventing disability from multiple sclerosis (MS). In preliminary research out of England, high doses of simvastatin—sold under the brand name Zocor—were shown to slow brain shrinkage in people with a later stage of the auto-immune disease. How Zocor works to reduce brain shrinkage isn't clear, but researchers suspect it has something to do with protecting the brain from inflammation.
In the U.K. study, 140 people with secondary-progressive MS were given either Zocor or a placebo over two years. The group taking Zocor showed a 43 percent reduction in brain shrinkage on MRIs. They also reported modest improvements in symptoms. Previous studies looked at the use of statin drugs for earlier stages of MS. The latest findings were published in The Lancet.
Researchers said the drug—and perhaps other statins—holds promise for all types of MS, but the fact that it had an effect on people with secondary-progressive MS is even more intriguing. No other drugs have shown a positive effect in slowing this chronic stage of the disease, which accounts for most of the disability seen in MS.
If additional studies are able to prove the same protective effect, Zocor has some advantages. Unlike other new treatments being evaluated for MS, Zocor has already been approved by the FDA to treat high cholesterol and has a good safety record. Plus, it's cheap and is covered by most insurance plans.
But experts warn that the results of this small study could be a fluke. Larger studies supporting this effect on brain shrinkage are definitely in order. More importantly, other studies need to show that the improvement seen on brain scans translates to less disability and better quality of life for people with MS.
If you have high cholesterol and MS, you might want to talk with your doctor about whether this option makes sense for you. People with healthy cholesterol levels and low cardiovascular risk should wait until more studies are in.
Medically reviewed in December 2019.