Chromium, a mineral found in a variety of foods (especially mushrooms), seems to help control blood sugar. Taking 200 micrograms a day of the supplement chromium picolinate can help aid the uptake of insulin, to help your cells use blood sugar for fuel.

Chromium increases your cell's sensitivity to insulin and is depleted by refined sugars, white flour, and lack of exercise. One study showed users lost 4 pounds over 10 weeks compared to no pounds from a control group.

Though the studies aren't definitive at this point, I recommend the supplement for waist -- and blood sugar -- control. You should take it with magnesium, which reduces low-grade inflammation that can be associated with insulin resistance. A dose of 600 micrograms of chromium has been shown to be effective for those with Type 2 diabetes, but for others, stick to the recommended dose of 200 micrograms. Just because a little is good doesn't mean taking a lot more is better. Taking too much chromium can hurt your kidneys.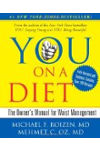 Continue Learning about Minerals