Guided imagery, or visualization, is a meditative technique that is helpful for those who have issues falling asleep. Watch as sleep expert Michael Breus, PhD, describes how to perform this relaxation exercise using deep breathing and calming images.
Visualization, or guided imagery, engages the imagination by thinking of a scene, a thought or a belief in the mind. This practice has been shown to decrease stress and blood pressure, manage chronic pain and promote general healing. Visualization is a great way to give a boost to physical health.
Trinity Health is a Catholic health care organization that acts in accordance with the Catholic tradition and does not condone or support all practices covered in this site. In case of emergency call 911. This site is educational and not a substitute for professional medical advice, always seek the advice of a qualified health care provider.
Visualization (or guided imagery) is a stress-release activity that you can do wherever you are, any time of the day or night. Imagery is a flow of thoughts you can see, hear, feel, smell or taste or an inner representation of your experience or fantasies. This is one way your mind codes, stores and expresses information. Imagery is also the language of emotions and the deeper self. Using visualization or imagery, you can allow your imagination to take over as you focus on your senses to create a desired state of relaxation in your mind.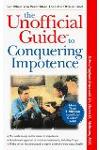 More About this Book
Unofficial Guide to Impotence
The Unofficial Guide to Conquering Impotence delivers the inside scoop on impotence: the truth about Viagra, what treatments really work, and how lifestyle changes can aid in conquering...
Continue Learning about Mind-Body Therapies