Imagery and symbolism can help people cope with things that bother them in life. For example, parents in the Ojibwa Nation would hang dream catchers above their children's beds. The dream catcher was thought to trap bad dreams in the web that formed its center; good dreams would be allowed to flow down its feathers to the sleeping child. Then, in the morning, the sunlight would destroy the bad dreams that were caught in the web.

Another example of symbolic imagery is the "Wish-Giving Tree" in Shenzhen, China. Legend has it that in 1410, Tianhou, goddess of the sea, miraculously rescued the explorer Admiral Zheng. Tianhou later appeared to Zheng in a dream and instructed him to build a temple in her honor. A tree that was planted in the temple's courtyard still stands today, and people write down their problems on red slips of paper, which they attach to the tree.

This tree or a dream catcher don't literally take away problems, but they do release them symbolically, which is a wonderful way to cope.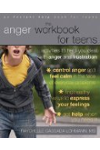 If you have anxiety or depression, imagery may help decrease it. Imagery, along with other treatments, may also help decrease your pain. It may be used to help you sleep. Imagery is often used in sports to help a person perform at their best.
Continue Learning about Mind-Body Therapies