This ancient Chinese martial art dates back to 12th century China and was used for defense training and promoting vitality. The slow, graceful, repetitive movements incorporate deep breathing and meditation, making it a safe low-impact exercise that is appropriate for almost everyone. Besides being enjoyable, tai chi makes you stronger. Recent studies have found that it increases energy, boosts immunity against viruses, lowers blood pressure, and improves cognitive function. Tai chi is also a wonderful choice for those seeking help with chronic pain. According to one study published in the New England Journal of Medicine, a group of patients suffering from fibromyalgia experienced significant improvements after just 12 weeks of practicing tai chi.
Tai chi is a gentle enough to be tolerated by almost anyone including patients with heart failure. Tai chi has many positive physiological effects such as improving strength, boosting immunity, reducing stress and anxiety, improving blood flow, and reducing blood pressure. There are now many studies validating the positive effects of tai chi and it is becoming more recognized within western medical communities.
Tai Chi Chuan, an ancient Chinese martial art, has been practiced for thousands of years in China to improve health and well-being. Recent research has now confirmed the many health benefits of Tai Chi Chuan. Among its many benefits are improved mood, decreased blood pressure, reduced pain, fibromyalgia symptom relief, and improved balance. And you can do it at home!
Tai chi started out as one of the Chinese martial arts, but today is primarily practiced for its health benefits. It emphasizes complete relaxation and has been called "meditation in motion." It is characterized by soft, slow, flowing movements that are executed precisely; each posture flows seamlessly into the next without pausing, ensuring that your body is in constant motion.

Chi is an ancient Chinese notion designating a form of energy. According to the philosophy of tai chi, this energy, or chi, flows throughout the body but can become blocked, at which point one suffers from some form of illness. Tai chi is one method the Chinese use to free up the flow of chi (acupuncture is another method). Tai chi is an effective way to decrease stress, improve balance and coordination, and increase energy, endurance, and agility.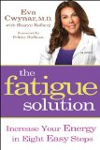 Continue Learning about Mind/Body Exercise