Half and half is a dairy product consisting of half light cream and half milk. Half and half has a fat content of between 10.5 percent and 12 percent. This compares with light cream, which contains anywhere from 16 percent to 29 percent butterfat, and whole milk, which has about 3.5 percent butterfat.
Half-and-half is a mixture of milk and cream containing not less than 10.5 percent milk fat, but less than 18 percent milk fat. It is pasteurized or ultra pasteurized and may be homogenized. It is similar to milk in color, with a richer flavor and slightly thicker texture.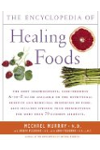 More About this Book
Encyclopedia of Healing Foods
From the bestselling authors of The Encyclopedia of Natural Medicine, the most comprehensive and practical guide available to the nutritional benefits and medicinal properties of virtually everything...
Continue Learning about Milk & Health