Acidophilus cultured milk is pasteurized or ultra pasteurized milk, usually reduced-fat or nonfat, cultured with Lactobacillus acidophilus. Reduced-fat acidophilus milk (2 percent or 1.5 percent milk fat) must have at least 25 percent reduction in total fat as compared to the regular product. Low fat acidophilus cultured milk can have no more than 3 grams of total fat per serving, whereas nonfat acidophilus cultured milk must contain less than 0.5 gram of fat per serving. Acidophilus milk is not easily distinguished from regular milk.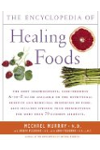 More About this Book
Encyclopedia of Healing Foods
From the bestselling authors of The Encyclopedia of Natural Medicine, the most comprehensive and practical guide available to the nutritional benefits and medicinal properties of virtually everything...
Continue Learning about Milk & Health