To ease the transition, move from whole milk to 2 percent, then to 1 percent, and finally to nonfat over two weeks or a month. (During the transition period, buy quarts of milk, rather than gallons, so you won't waste it.) If you really hate the taste of nonfat milk, you can stop at 1 percent. Or try "skim plus "milk -- skim milk with milk proteins added. The result is a much thicker, creamier "skim," without the extra fat and calories.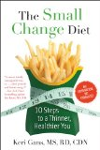 Switch to 1% or nonfat milk, and nonfat versions of other dairy products like yogurt and ice cream. Can't bear to go cold turkey? Step down more slowly to 2% milk, then 1%, en route to nonfat, if possible. Or try a taste test of lower-fat milk products -- or low-fat non-milk alternatives like soy, rice, or almond milk -- that boast of having whole-milk taste. Use the same strategy to cut back on cream in your coffee: first try half-and-half, then whole milk, and so on.
Transitioning from whole to nonfat milk is one of the first steps toward better weight management and healthier heart since skim milk provides all of the essential nutrients without extra calories from saturated fat. Make it a gradual process to let your taste buds adjust to a new flavor and texture by switching to 2% milk first. Another option is to begin by substituting nonfat milk in your favorite recipes, beverages, and with your cereal.
Continue Learning about Milk & Health