One of the most important things you can do to ensure that your body burns a significant number of calories as heat is to spread your calories throughout the day. Skipping meals lowers your resting metabolism and makes it more likely that your body will store the extra calories eaten later as fat. A low-glycemic impact, high-protein breakfast is the most important food of the day. When you skip breakfast, you are telling your body that you are starving today and your metabolic rate will likely be lower for the rest of the day. When you start the day with a hearty breakfast, you are telling your body that there is plenty of food, so it tends to expend more of the calories you eat that day as heat. It is also important to follow breakfast with healthy snacks, lunches, and a relatively light evening meal.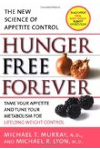 Continue Learning about Metabolism and Weight Loss

One of the key elements in weight management is to understand your metabolism. Metabolism is the body's way of getting the energy it needs from food. Things like starvation dieting and sitting for extended amounts of time drastica...
lly slow down your metabolism, while exercise, clean eating and a good night's sleep are considered metabolism boosters. Finding out your unique metabolic type is also a great place to start burning fat and controlling your weight.
More