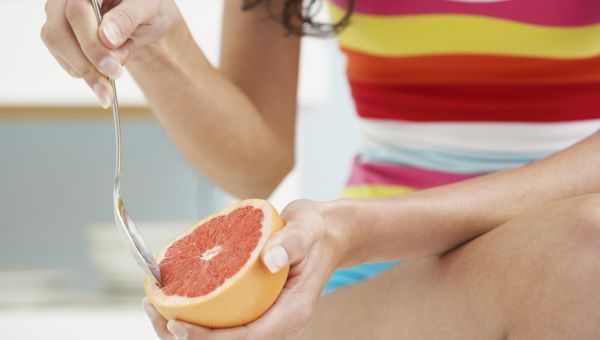 The Fruit That Fights Metabolic Syndrome Symptoms
There's a tart and juicy breakfast fruit that might help keep metabolic syndrome symptoms in check. We're talking about grapefruit.
In a study, obese people who ate half a fresh grapefruit before meals showed improvements in two important measures related to the syndrome -- weight, and insulin response. Not only did the benefits of grapefruit include weight loss, but the participants' insulin resistance improved as well.
Bad Metabolic Mix
Metabolic syndrome is bad news for your body. It's characterized by a combination of five serious health problems that can increase your risk for heart disease and diabetes. Insulin resistance -- where the body fails to use insulin properly -- is one of the more serious markers because it can lead to high blood sugar and type 2 diabetes. High blood pressure, unhealthy cholesterol levels, high blood sugar, and abdominal obesity make up the rest of the formula for metabolic syndrome. Check out these other blood sugar management strategies.
You Have the Power
So here's the happy news. The benefits of grapefruit certainly help alleviate metabolic syndrome symptoms. But these simple lifestyle changes will improve every single metabolic risk factor:
Metabolic syndrome X, also called insulin resistance syndrome, is a group of conditions that put you at risk for heart diseases and diabetes. The cause is unknown, but it is thought that you lack a hormone in your body that helps ...
you turn sugar from good into energy. People with this syndrome have high blood pressure, high blood sugar, high triglycerides (a kind of fat), low levels of HDL (the good cholesterol) and are fat around the waist. If you have at least three of these conditions, you may be at risk for heart disease or diabetes. See your doctor to talk about lifestyle changes and other treatments that can reduce your risk.
More