Foods we eat and fluids we drink contain mineral salts. These salts form electrolytes whenever they dissolve in fluids in our bodies. They are present in blood, in urine, in fluids inside the body's cells and in fluids in the space surrounding cells. Sodium, calcium, magnesium, potassium and chloride are the most common electrolytes in our bodies. They're essential for many nerve, heart, and muscle functions. Also, they play a significant role in keeping fluid levels normal in different compartments of the body.

Electrolytes, as you might guess from the name, are electrically charged; they can conduct electrical impulses. Why is this important? The body needs electrical impulses in order to make muscle cells contract. Generation of an electrical impulse by a cell requires electrical voltage to be maintained across the membrane of the cell. Difference in electrolyte levels maintains and creates these electrical voltages.
Mineral salts that can conduct electricity when dissolved in water are called electrolytes. For example, potassium, sodium, and chloride are electrolytes.
Electrolytes are always found in pairs. A positive molecule, such as sodium or potassium, is always accompanied by a negative molecule, such as chloride. Electrolytes help in the maintenance of:
Water balance and distribution
Kidney and adrenal function
Acid-base balance
Muscle and nerve cell function
Heart function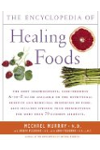 More About this Book
Encyclopedia of Healing Foods
From the bestselling authors of The Encyclopedia of Natural Medicine, the most comprehensive and practical guide available to the nutritional benefits and medicinal properties of virtually everything...
Continue Learning about Metabolic Disorders